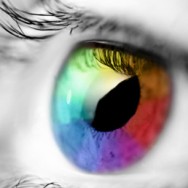 Your brand is the identity of your company.  Implemented correctly, your branding becomes the foundation, the voice of your company, inspiring confidence and trust through its clarity and consistency.  This positive connection to your customers allows you to build brand equity and increase brand value, ultimately improving the financial value and return on your business relationships. 
Companies with successful brands have a thorough understanding of not just their products and services, but of the overall vision and psychological connection made to customers.  It is crucial to maintain brand consistency both online and offline and to communicate in a singular voice with a clear message. 
This identity consists of your website, logo, business cards, marketing materials, online and offline marketing strategies, social media presence, the emotions connected to your product or services, the level of interaction and how all of these attributes relate to your customers.  Whether building a new brand or rebranding your company, focus on maximizing the value-relationship between your brand's perception and your bottom line and ensure a clear and consistent message, both online and offline.