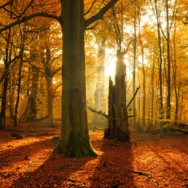 Seek clarity, shift your focus and define the path that will truly transcend your company.  Visibility to the right people, in the right places, at the right time and in the right ways is critical to your success.  Fully define and embrace your target market and key demographics then establish an overall marketing strategy with key objectives and measures for success. 
Even the most well established and influential brands do not rely on name recognition alone to sell their product; they use marketing to continuously reinforce their brand message, draw in new customers through attractive offers or products and to remain in the public eye.  Marketing will be your key to building customer relationships and generating new business.
With the number of individuals utilizing the Internet, it is more important than ever to market your company correctly online.  Complementing online marketing strategies with offline marketing strategies in the perfect balance ensures well-rounded success.  Marketing is ultimately an integrated process in which companies focus on building strong, long lasting relationships with customers while creating value and trust.