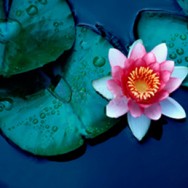 Standing out and having differentiation is more essential now than ever before.  Making a positive initial online impression is critical to building long-term relationships with your customers.  With increasingly more individuals gaining access to the Internet in almost endless demographics, you must seize this opportunity to market your company as never before and to greater numbers than you had previously thought possible. 
Online branding and marketing is a crucial component of your overall Marketing Strategy and key to that is the utilization of multiple low and no-cost avenues of online promotion to drive traffic to your website, the foundation of your company online.  Social media and blogging are two of the most powerful platforms available to initiate and manage marketing campaigns which enables relationship building and customers for life.
The ease of information sharing and the rapid rate of distribution and dissemination to almost endless individuals all but guarantees that any experience with your business, good or bad, will be available for other potential customers to peruse at their leisure.  This is very different than the slow rate of information transfer in the offline world.  Embracing the internet and its fullest capacity enables companies to have exponential success.